Yesterday my dear friends came over for an afternoon of prayer and bible study.
It was a very good time.
Husband had a long day at work so I was thankful for the diversion in my otherwise long monotony day.
We are kind of doing a book/bible study.
This is the book we are using as a discussion guide.
Oh, and we can't forget the most important book.
The book subtitle is "Drawing Others To Gods Extravagant Love". Now, I realize that no one can come to God unless He Himself draws them but the question to me was, am I correctly representing Christ's love?
In the morning when I should have been writing my blog I was doing this instead.
Pinning my cute little flowers and stuff into this open shadow box.
I bought the box thinking we would use it at our wedding but it never happened.
I guess now it doesn't have to feel so purposeless.
I was awake this morning at an unearthly hour watching the Royal wedding.
After all its only the event of the decade.
Kate's dress was beautiful.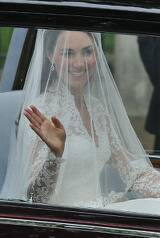 I couldn't help but smile at the way they looked at each other. They looked so happy, smiling and whispering to each other. I thought it was so sweet when William whispered to Kate that she was beautiful. Aww!!
The Famous kiss on the balcony.
I got all these picture from celebuzz since I wasn't able to make it to the wedding in person.
Ciao!
Published with Blogger-droid v1.6.8